For everyone that knows Deirdre Pirro, she is an absolute joy and a delight. When fortunate to be with her, it makes your day extra special. She has a smile and extraordinary talent that brightens and enhances every room she enters!
As an international lawyer, Deirdre arrived in Florence from her hometown of Melbourne, Australia, where she has now lived and worked for many years. As a long-time member of AILO, she has been the FAWCO (Federation of American Women's Clubs Overseas) representative for the club twice.
She is the International Relations Officer for the International Court of the Environment Foundation in Rome, which was set up late in 1990's to promote environmental governance and justice. www.icefcourtpress.org Her work with the Foundation was recently featured in FAWCO's Inspiring Women's magazine dedicated to the environment: Inspiring Women January 2022
Deirdre's other passion is writing, which began by chance 15 years ago when she was asked to write an article for The Florentine, an English-language newspaper in Florence. She now writes a monthly column for it entitled the Final Cut, which relates to Florence, its history, customs and traditions. Her articles can be found at: Deirdre Pirro, Author at The Florentine. Some of these articles were the inspiration behind the three books The Florentine Press has published of Deirdre's work: Italian Sketches: The Faces of Modern Italy; Famous Expats in Italy; and, most recently, Royals in Florence. All are available on Amazon.
Deirdre also writes a column called The Covid Chronicles for PRIMO Magazine in the USA: PRIMO Magazine, For and About Italian Americans. (onlineprimo.com).
Finally, she enjoys writing about true crime and her articles have appeared in several anthologies including The Best New True Crime Stories: Small Towns: (True crime gift): Szereto, Mitzi: Amazon.com
Our very own former President, Judi Roselli-Cecconi, is featured in the September 2020 issue of FAWCO's Magazine, Inspiring Women Worldwide! Please be sure to find Judi on pages 14-19! We are so proud and thrilled that FAWCO members around the world are able to catch a glimpse of our most extraordinary and beautiful friend. We love you Judi!
https://www.yumpu.com/en/document/read/63740012/inspiring-women-fall-2020
*New Member Spotlights Coming Soon!
In the meantime, please view these details of Lolita Valderrama Savage's latest and greatest artistic extravaganza, it will be magnifico!

October 1-17, 2019
Palazzo Bastogi, via Cavour 18, Florence, Italy
Open: Monday-Friday, 10am-12pm, 3pm-7pm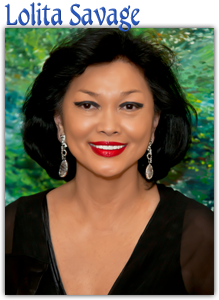 Lolita Valderrama Savage is an Asian – American fine artist who lives in New York City and Florence, Italy. She was born in Manila and exhibits her artworks internationally in the USA, Asia and Europe. Lolita was the first Philippine woman to have lived and exhibited art works in solo exhibitions in Stockholm and other parts of Sweden. She is also the first Filipina to show her artworks at the Palazzo Strozzi and Casa Di Dante in Florence, Italy. Her paintings have been shown at the Victoria and Albert Museum in London and at the World Economic Forum in Davos, Switzerland.
Lolita holds a degree in Fine Arts from The University of Santo Tomas in Manila and a Licenza in Pittura at the Accademia Di Belle Arti di Firenze. She will be the first Filipino – American woman to exhibit at the Palazzo Medici Riccardi in Florence.
The proceeds of all monies that Lolita receives from the sale of her paintings during this exhibition, will go to the Philippines Relief Fund for the Typhoon "Haiyan" and the American International League of Florence.
Visit her exhibit, which runs from December 4th – January 2, 2014!
Congratulations Lolita, we love you!
Palazzo Medici Riccardi Exhibit Sponsored By: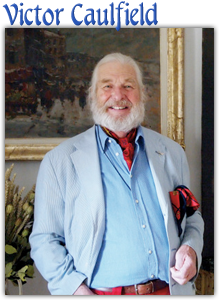 Victor Caulfield holds the distinction of being our only male member of the league. He was recently profiled by The Florentine! "Antipodean Adventures in Italy"
By Kevin Manley

Nineteenth-century poets Robert Browning and Elizabeth Barrett Browning are among the most renowned expatriates to have lived in Florence and their home, Casa Guidi, stands across from the Palazzo Pitti. Today, one of its most luxurious flats is occupied by Victor John Barrett Caulfield, a distant relative of Elizabeth, according to his grandmother. Australian by birth, he has made Florence his home for the last two years.
Victor Caulfield was born in Melbourne shortly before…

FAWCO has honored our own Jocelyn Fitzgerald!
For her continued dedication and in recognition of her outstanding work in promoting FAWCO, she has been awarded the 2013 Rep. Appreciation Award.

The reception, held in her honor, was at the U.S. Consulate General in Florence on Thursday, May 9, 2013.
It was a lovely afternoon, many thanks to everyone who made it possible.
Congratulations Joss!